Creating and editing articles in the knowledge base
Last modified:
---
This article describes the sequence of steps required to add or edit articles in the UserEcho - EchoSmart Knowledge Base
Step 1
Open the Knowledge Base Editor.
Step 2
Select the knowledge base you need if you have several.
Step 3
Select the category to which you need to add the knowledge base.
Step 4
Click the "+Article" button

Step 5

In the window that appears, you can enter the title and description of the article.
You can also indicate in what language the article is written if you have a multilingual project configured.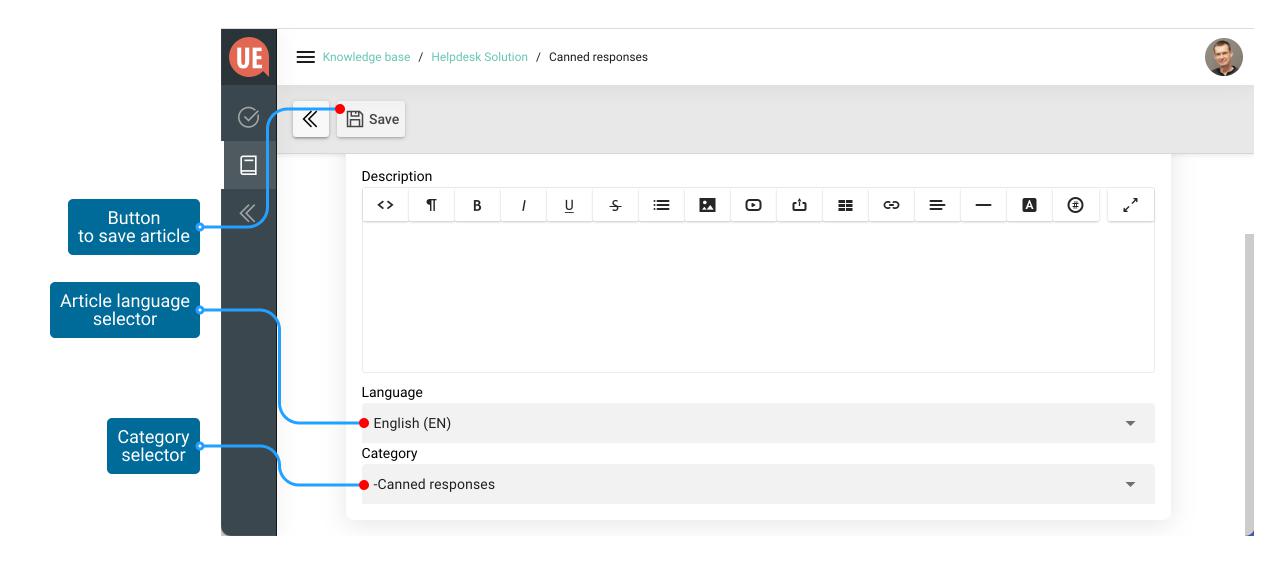 Step 6
To save the article, click the save button.
After the first save, the article is saved as a draft and then you can publish it and make it available to your users.