How to reset your UserEcho password
Last modified:
---
1. Click the "Sign in / Sign up" link on the top right corner of the community.

2. In the opened window input your email and click on the Forgot your password link.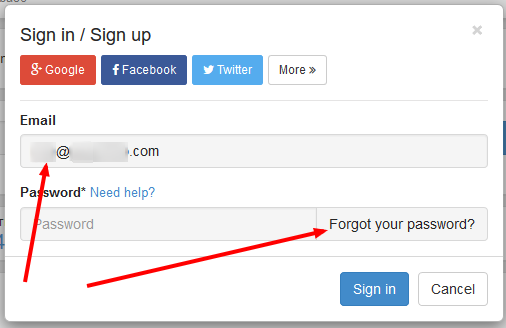 3. Then confirm you want to reset your password. UserEcho will send you an email with password reset link.

4. Click on password reset link in the email, and then enter a new password. Click on the save button.

5. Congratulations, you set a new password for your account.